Factors_for_Health_banner
Factors for Health: A program for building success in treatment of hemophilia A and VWD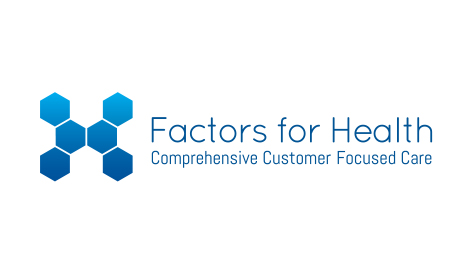 Factors for Health offers eligible patients:
$0 Copay Assistance Program which may cover eligible patients' out-of-pocket expenses not covered or partially covered by their insurance, with no annual monthly limits*†

Eligible patients include:

Any patient previously enrolled in the Factors for Health program regardless of when they were enrolled
Any patient previously treated with ALPHANATE® (antihemophilic factor/von Willebrand factor complex [human]) or AlphaNine® SD (coagulation factor IX [human]) prior to April 2023

Benefits investigation and support services to help patients coordinate with their insurer
Care Coordination to help patients gain access to and remain on ALPHANATE
You can enroll Monday through Friday, 8 am to 8 pm ET, by calling 844.MY.FACTOR (693.2286).
*Individual claims exceeding $2000 will be reviewed for network eligibility. Claims that are determined to be in-network will be approved and those determined to be out-of-network may be denied by the program administrator.
†Grifols covers up to the maximum allowable in-network limits under the Affordable Care Act, which can be found at: https://www.healthcare.gov/glossary/out-of-pocket-maximum-limit/.
Indication
ALPHANATE® (antihemophilic factor/von Willebrand factor complex [human]) is indicated for:
Control and prevention of bleeding episodes and perioperative management in adult and pediatric patients with factor VIII (FVIII) deficiency due to hemophilia A.
Surgical and/or invasive procedures in adult and pediatric patients with von Willebrand disease (VWD) in whom desmopressin (DDAVP) is either ineffective or contraindicated. It is not indicated for patients with severe VWD (type 3) undergoing major surgery.
Important Safety Information
ALPHANATE is contraindicated in patients who have manifested life-threatening immediate hypersensitivity reactions, including anaphylaxis, to the product or its components.
Anaphylaxis and severe hypersensitivity reactions are possible with ALPHANATE. Discontinue use of ALPHANATE if hypersensitivity symptoms occur, and initiate appropriate treatment.
Development of procoagulant activity-neutralizing antibodies (inhibitors) has been detected in patients receiving FVIII-containing products. Carefully monitor patients treated with AHF products for the development of FVIII inhibitors by appropriate clinical observations and laboratory tests.
Thromboembolic events have been reported with AHF/VWF complex (human) in VWD patients, especially in the setting of known risk factors.
Intravascular hemolysis may occur with infusion of large doses of AHF/VWF complex (human).
Rapid administration of a FVIII concentrate may result in vasomotor reactions.
Because ALPHANATE is made from human plasma, it may carry a risk of transmitting infectious agents, eg, viruses, the variant Creutzfeldt-Jakob disease (vCJD) agent, and, theoretically, the Creutzfeldt-Jakob disease (CJD) agent, despite steps designed to reduce this risk.
Monitor for development of FVIII and VWF inhibitors. Perform appropriate assays to determine if FVIII and/or VWF inhibitor(s) are present if bleeding is not controlled with expected dose of ALPHANATE.
The most frequent adverse drug reactions reported with ALPHANATE in >1% of infusions were pruritus, headache, back pain, paresthesia, respiratory distress, facial edema, pain, rash, and chills.
Please see full Prescribing Information for ALPHANATE.
You are encouraged to report negative side effects of prescription drugs to the FDA. Visit www.fda.gov/medwatch or call 1.800.FDA.1088.